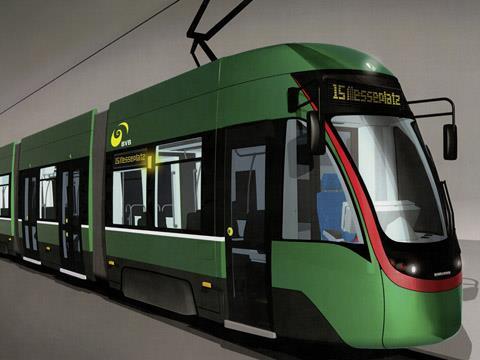 SWITZERLAND: Basel transport operator BVB named Bombardier Transportation as preferred bidder to supply 60 trams on October 25.
Following the regulatory standstill period, the contract for the fleet of Flexity Basel trams is expected to be signed in early November. The first two are scheduled to arrive in 2013 ready for the opening of the extension of Line 8 across the German border to Weil am Rhein, with two trams a month to be delivered from 2014.
The order is the largest placed in the 116-year history of Basel's tram network. Bids were also submitted by Stadler and Siemens, which has previously supplied 28 Combinos. BVB said all proposals were technically comparable, but Bombardier offered the best price at around SFr220m.
Stadler said it was disappointed to have missed out on such a major contract on cost grounds, and sees this as a sign that the high value of the franc is hitting Swiss manufacturers in the domestic as well as the export market.