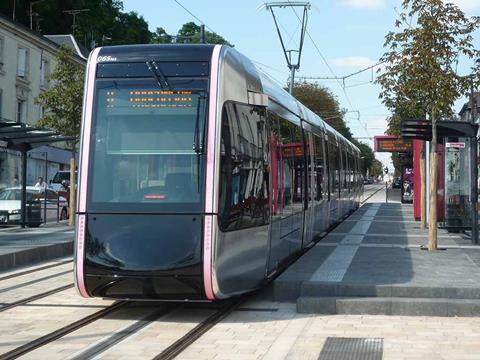 FRANCE: Transport authority Tours Métropole Val de Loire renewed its contract with Keolis to operate and maintain the city's Fil Bleu public transport network on November 19. The seven-year contract running from January 1 2019 is expected to generate revenue of €427m.
Keolis intends to increase the number of passenger-journeys by 26% across the network by 2025, from 37·5 million to 47·6 million. This is expected to increase revenue by €3·5m.
The contract period includes the construction of a second tram line, which is expected to run from October 2021 to June 2024, before entry into passenger service in 2025.
From 2021 the diesel bus fleet is to start a transition to natural gas buses, and electric buses are to be introduced on two routes from September 2019. Keolis also plans to introduce an on-demand transport service and two more park-and-ride facilities.
Sensors and beacons are to be installed at stops and would be used to provide travel information via Bluetooth to a smartphone app. Dynamic passenger information displays are to be introduced on all buses in 2019-20.