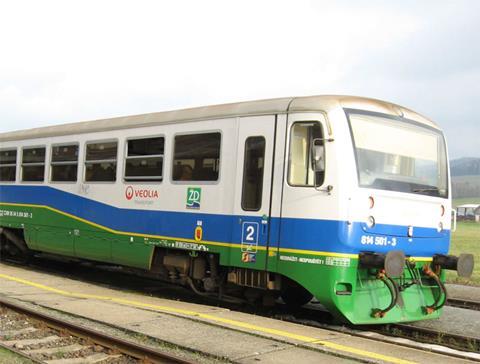 CZECH REPUBLIC: Zeleznice Desná's 22 km independently-owned line from Šumperk to Kouty nad Desnou and Sobotín is to be modernised and electrified at 3 kV DC in 2014-15. The aim is to cut journey times from 35 to 19 min and attract more tourists to holiday and sport resorts.
The Ministry of Transport is to meet the KC418m cost through the state infrastructure fund, with possible EU co-funding.
ZD is owned by a local municipalities which took over responsibility after national railway CD declined to operate the line following extensive flood damage in 1997.
Services using a small fleet of diesel multiple-units are now operated by Arriva following its acquisition of Veolia Transport Central Europe. Around 360 000 passengers are carried each year.