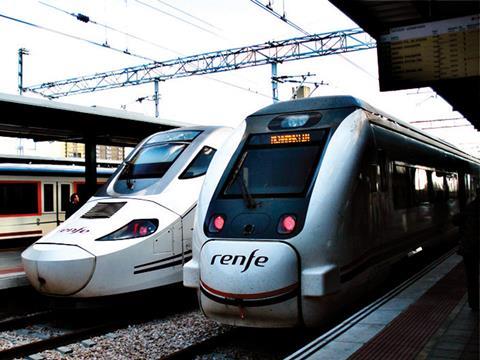 SPAIN: The government has approved a contract with state operator RENFE covering the provision in 2013-15 of services that are deemed to meet a public service obligation. The contract covers suburban and medium-distance passenger services (including Avant high speed) on the national network that are funded by central government, as well as those on the 1 000 mm gauge network formerly operated by FEVE.
To operate these socially-necessary services, RENFE will be paid a maximum of €510·2m in 2013, falling to €501·4m the following year and to €495·4m in 2015. The contract also establishes service levels as well as the type of rolling stock to be deployed, setting targets for train punctuality, customer satisfaction and passenger comfort.
Separate accounts are to be maintained for the four service groups. With effect from January 1 2014, RENFE'S passenger activities will be established as one of four businesses reporting to an overall holding company, the others responsible for freight, rolling stock maintenance and train leasing.