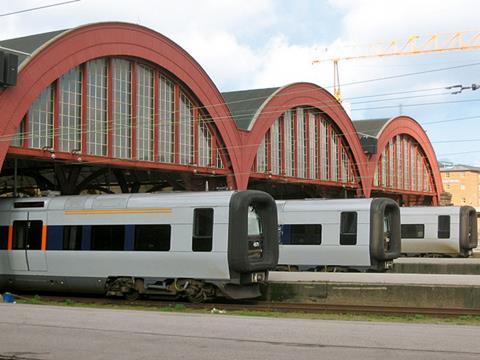 SWEDEN: Veolia Transport Sverige has been awarded the contract to operate Øresund regional passenger services in southern Sweden for five years from December 2014, beating rival bids submitted by Arriva Tåg and SJ.
The SKr530m/year contract awarded by the Öresundståg group of six local authorities covers the operation of around 13 million train-km/year on routes from the Danish border to Malmö and Göteborg, Kalmar and Karlskrona; a separate but linked contract covers the København end of the service.
Öresundståg also has options for Alvesta - Göteborg, Alvesta - Jönköping, Emmaboda - Karlskrona and Hässleholm - Halmstad services, and to extend the contract term by a further two years.
Veolia has operated Øresund services since 2011 under a short-term agreement which was awarded to stabilise operations after the DSBFirst joint venture which had held the contract became embroiled in accounting problems. DSB retains responsibility for rolling stock maintenance.
'We have invested a lot in customer satisfaction and punctuality, and it has obviously paid off', said Gunnar Schön, Chief Executive of Veolia Transport Sverige.