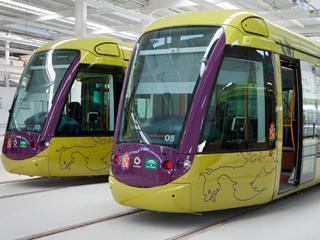 SPAIN: On February 27 the Mayor of Jaén, José Enrique Fernández de Moya, signed an agreement with FGC President Enric Ticó that will see the Catalan regional operator undertake an audit of the city's 4·7 km light rail route which has not seen regular service for more than nine months.
According to the city authorities, the agreement runs from March 1 to June 30 and would see FGC working to commission the system, undertaking trials with and without passengers.
FGC says that it would then operate the system for at least a year, but the city authorities stress that the agreement is not exclusive and leaves both parties free to undertake another course of action at any time.