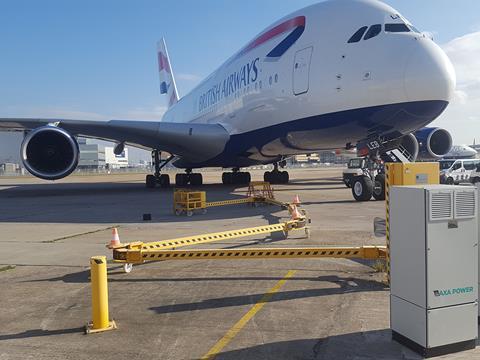 UK: A batch of aviation fuel tank wagons which British Airways is to lease from VTG Rail UK has been delivered to London from The Greenbrier Companies' Wagony Świdnica factory in Poland.
Fully compliant with aviation regulations, the wagons will be bottom-loaded at the refinery and include a vapour recovery system to avoid any escape of vapour during loading. They also feature track-friendly, low-noise bogies, which offer reduced maintenance downtime and are subject to lower track access charges.
Delivery from Poland was organised by the Rail Logistics division of VTG Rail UK's parent company VTG AG.
'VTG is delighted to be doing business and to be working in close co-operation with British Airways and its supplier to ensure the flow of fuel into Heathrow airport', said VTG Managing Director Rob Brook on March 21. 'We are pleased that British Airways has chosen to place its trust in VTG for this vital traffic and recognises the value of the package we are able to supply. Not just the wagons themselves but our overall ability to deliver in the long term.'