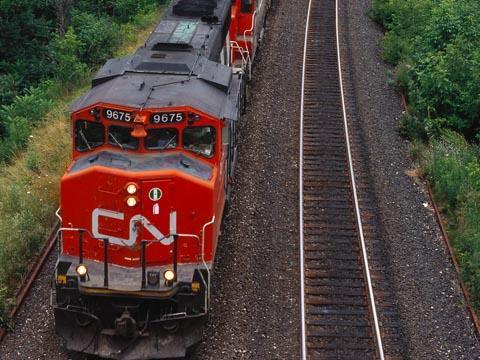 CANADA: Canadian National Railway Co announced a 2011 capital spending plan totalling C$1·7bn on February 9.
Approximately C$1bn will be allocated to track, bridge and other infrastructure works, with improvements to be made to the Elgin, Joliet & Eastern Railway which was acquired in 2009 to provide a 'missing link' connecting five lines into Chicago.
C$200m will go on the acquisition of fuel-efficient locomotives and new wagons, and C$500m on facilities to permit growth, including distribution centres, information technology and productivity projects.
President & CEO Claude Mongeau said the capital programme is critical to CN's safety, growth and customer service objectives. 'In the last five years, CN spent almost C$8bn on capital improvements. Such investments serve to build a quality network that, in turn, supports economic growth across Canada and the United States.'