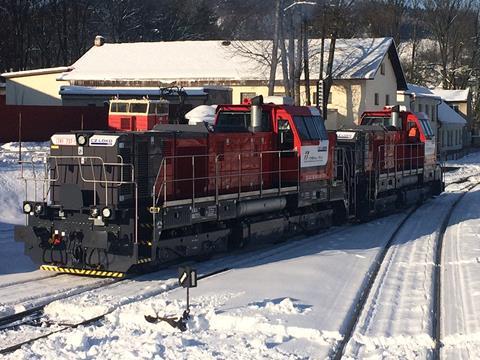 ITALY: CZ Loko has delivered three more Class 741.7 shunting locomotives to Italy. Locomotives 741.737 and 738 have been leased for two years to FS subsidiary Terminali Italia for shunting duties at the Verona Quadrante Europa yard and Bari Ferruccio, while 741.710 is to be hired by Trenitalia subsidiary Serfer Servizi Ferroviari for use at the port of Livorno from late January.
In mid-December two locomotives were ordered by railway construction company Francesco Ventura Costruzioni Ferroviarie for delivery in May.
The agreements include full maintenance by CZ Loko Italia in Porto Mantovano.