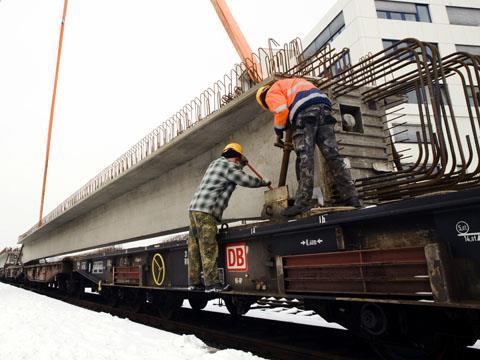 EUROPE: Freight operator DB Schenker Rail expects to spend €410m on fleet modernisation throughout Europe this year, DB Mobility Logistics board memb er Dr Karl-Friedrich Rausch said on September 2.
'This is a record amount which we plan to invest at exactly those points where there is increasing customer demand for our transport services and where modern equipment is required', he said.
The focus will be on wagons for coal, steel. chemicals and automotive traffic. Around €190m will be spent purchasing 1 472 new wagons and repairing existing vehicles, and €167m on 71 locomotives. The remaining money will go on facilities and IT equipment.
DB Schenker Rail carried 203 million tonnes of freight in the first six months of 2010, up 40% year on year. Tonne-km were up 19% to 52·6 billion, with particularly high increases in 'iron, ores and scrap metals', according to DB.