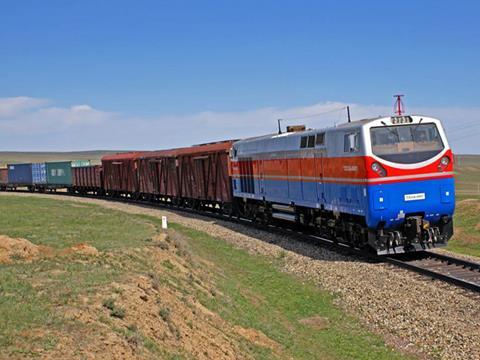 ESTONIA: Vopak EOS, parent company of private freight operator Estonian Railway Services, signed an order for 15 main line diesel locomotives in Astana on May 22.
The TE33A locomotives are to be assembled by the JSC Lokomotiv Kurastyru Zauyty subsidiary of Kazakhstan's national railway KTZ, under licence from GE Transportation.
Negotiations for the order had begun in 2010, and a TE33A was sent to Estonia in December 2011 for five months of testing to enable its performance to be compared with designs from other manufacturers.
The TE33A is part of GE Transportation's Evolution family and was first developed for KTZ under a 2006 deal for 10 locomotives to be supplied from the USA and 300 assembled locally. In 2009 a US-built example was supplied to Mongolia, where further orders are expected, and Kazak-built locomotives have been ordered by the national railways of Tajikistan (six) and Kyrgyzstan (five). Discussions have also been held with Russia's Eurosib (potentially 50 locomotives) and Yakutia Railways.
KTZ has also ordered a passenger variant of the design, signing a firm order for 110 locomotives at InnoTrans 2012.