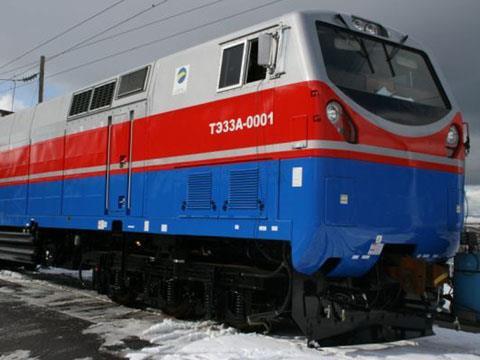 KAZAKHSTAN: National railway KTZ's JSC Lokomotiv Kurastyru Zauyty manufacturing plant has won its second contract to produce TE33A Evolution diesel locomotives for export.
The contract for five locomotives was signed on July 3 by Argynbek Malabaev, Chief Executive of Kyrgyzstan's national railway KTJ.
LKZ was established in partnership with GE Transportation to assemble locomotives for the domestic market, and is now targeting the wider 1520 region.
Tajikistan's national railway ROT placed the first export order for six locomotives in November 2011, and an order from Mongolia is expected soon, along with certification for use in Russia.
In June an agreement was reached for Russian rolling stock manufacturer Transmashholding to invest in LKZ by the end of the year.