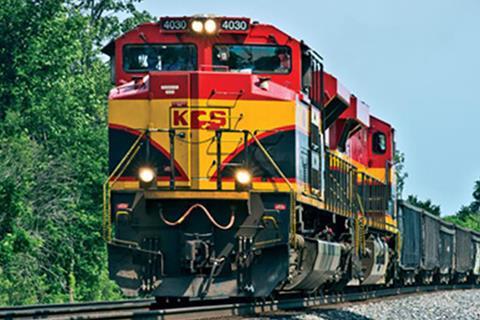 NORTH AMERICA: Kansas City Southern and Canadian National announced a definitive merger agreement on May 21 which CN President & CEO JJ Ruest said would 'create the premier railway for the 21st century.'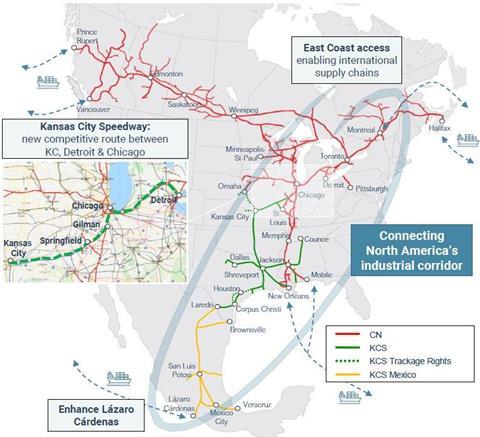 KCS and Canadian Pacific had announced a merger agreement on March 21, but CN subsequently submitted an unsolicited bid on April 20. This valued KCS at US$33·6bn, compared to US$25bn for the CP proposal. Having determined that this was a 'superior proposal' under the provisions of the CP agreement, the KCS board agreed to open discussions with CN, resulting in an enhanced offer.
The combination of CN's 31 000 km network with the 9 000 km operated by KCS would create the third largest Class I railway in North America, with a single owner and operator connecting Mexico, the USA and Canada. CN estimates that the merger would result in EBITDA synergies approaching US$1bn/year, with the majority coming from additional revenue opportunities.
CN plans to maintain its corporate headquarters in Montréal, and make Kansas City its US headquarters. The Mexican headquarters will remain in Mexico City and the operations centre in Monterrey. CN said it would make significant infrastructure investments in Illinois, Missouri, Michigan, Louisiana and Texas.
Financial details
Under the revised offer unanimously approved by the boards of both railways, KCS shareholders would receive US$325 per common share. This implies a total enterprise value of US$33·6bn including the assumption of US$3·8bn of KCS debt. KCS shareholders will receive US$200 in cash and 1·129 shares of CN common stock for each KCS common share, giving the KCS shareholders a 12·6% stake in the combined company.
This represents an implied premium of 45% when compared to the KCS unaffected closing stock price on March 19, before the initial CP proposal. Preferred shareholders in KCS would receive US$37·50 in cash for each preferred share.
CN envisages that cash portion of the consideration would be funded through a combination of cash-on-hand and approximately $19bn of new debt.
KCS has paid CP a breakup fee of US$700m, which CN has agreed to reimburse. However, KCS would be obliged to refund this if it terminates the CN merger agreement to accept a superior proposal.
Regulatory approval
Once the deal has received the approval of KCS shareholders and met the customary closing conditions, CN plans to acquire the KCS shares and place them into a voting trust pending regulatory approval of the merger. KCS shareholders would receive their consideration as soon as the shares are transferred to the voting trust, which is expected to be in the second half of 2021.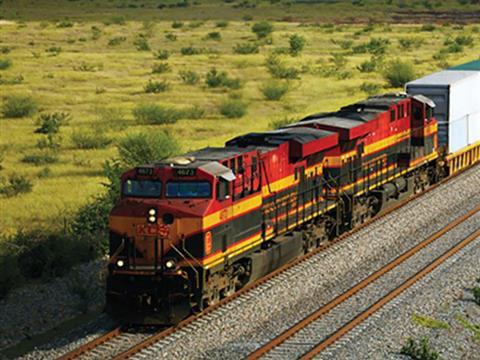 However, closing of the transaction remains subject to the US Surface Transportation Board's approval of CN's voting trust proposals. STB had previously indicated that it would not accept CN's initial proposals in this respect.
STB had earlier indicated that a CN-KCS deal would not benefit from the waiver from tighter merger regulation that had been granted to KCS in 2001, whereas this would have applied to the smaller CP-KCS combination. Nevertheless, CN and KCS said they remained confident that they could obtain regulatory approvals in all three countries.
Completion of the transaction is expected in second half of 2022, when integration of the two networks would begin.
KCS President & CEO Patrick J Ottensmeyer said a merger with CN would 'provide customers access to new single-line transportation services at the best value for their transportation dollar, and increase competition among the Class 1 railroads.'
'I would like to thank the numerous stakeholders of both companies who have demonstrated overwhelming support for this compelling combination, and we look forward to delivering the many benefits of this pro-competitive transaction to them', said Ruest. 'I am confident that together with KCS' experienced and talented team, we will meaningfully connect the continent – enhancing competition, offering more choice for customers, and driving environmental stewardship and shareholder value.'
CP response
CP had previously indicated that it was unwilling to get into a bidding war over KCS. Responding to the termination of its merger agreement, CP said it believed CN had offered an 'extreme price' in order to extinguish its own proposal. The 45% premium over KCS's previous all-time high share price was double the premium offered by CP in its bid against private equity buyers, and 'at the far end of the range for public company mergers across all industries'.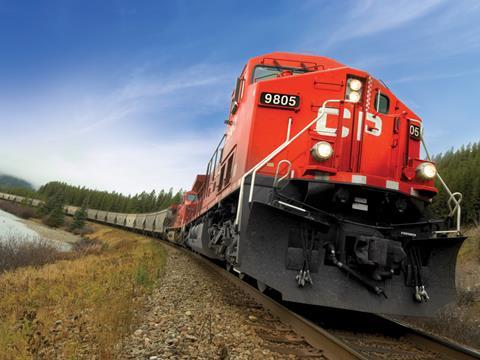 CP also felt that CN had attempted to absolve KCS and its shareholders of the regulatory risks associated with the acquisition through the use of a voting trust. However, it believed that CN would not be able to demonstrate that its proposed use of a voting trust would be consistent with the public interest.
CP has therefore written to the STB announcing its intention to file an application seeking authority to control KCS. This would allow an acquisition by CP to be implemented 'without undue delay' in the event that CN was unable to acquire control of KCS.
Advisers
JP Morgan and RBC Capital Markets are acting as CN's financial advisers, and Centerview Partners is serving as a financial adviser. Cravath, Swaine & Moore, Sidley Austin, Norton Rose Fulbright, Torys, Agon and Stikeman Elliot are providing legal counsel to CN.
BofA Securities and Morgan Stanley & Co are serving as financial advisers to KCS. Wachtell, Lipton, Rosen & Katz, Baker & Miller, Davies Ward Phillips & Vineberg, WilmerHale and White & Case are serving as legal counsel.