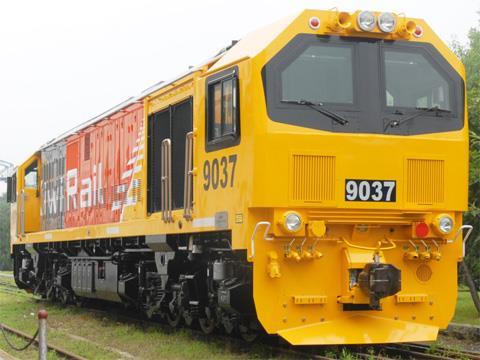 NEW ZEALAND: KiwiRail signed an order for a further 20 DL diesel locomotives from CNR Dalian on June 2. Scheduled for delivery in the second half of 2012, they will be identical to the 20 ordered in 2009 and delivered in two stages over the last year.
During the last six months, compliance testing and driver training has been carried out using an initial six locomotives. The final 14 are currently undergoing commissioning at Te Rapa depot before entering traffic on North Island freight services.
Powered by a 2·7 MW MTU 20V 4000 R43 engine, the DL class is expected to be 5% to 10% more fuel efficient the current fleet, which they will replace on a two-for-one basis. This will enable withdrawal of the oldest and least reliable units from KiwiRail's fleet of 149 mainline locomotives dating from 1961-88.