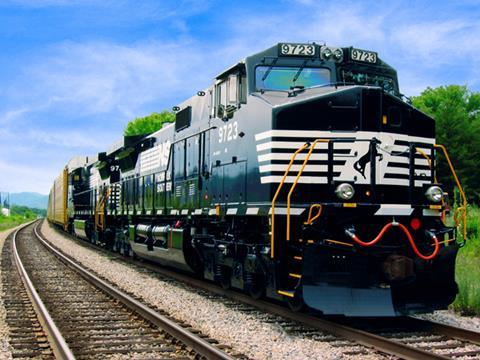 USA: Norfolk Southern Corp completed its acquisition of Canadian Pacific's Delaware & Hudson Railway South Line between Sunbury, Pennsylvania and Schenectady, New York, on September 18. Operations under the new ownership started at 00.01 the following day
The transaction was announced on November 14 2014 and approved by the Surface Transportation Board on May 15 2015. The deal was valued at $214·5m, subject to adjustments, and covered a total of 405 km of track, including branches and industrial spurs and D&H's Binghamton workshop. NS has hired about 150 former D&H employees.
'We are pleased to have completed this transaction in partnership with Norfolk Southern', said Keith Creel, CP President & Chief Operating Officer. 'The sale allows CP to create value for our shareholders while better aligning the route with the railroad that already moves the majority of traffic over it.'
The acquisition provides NS with routes from Chicago and the southeast USA to Albany, New York, and to its intermodal terminals in Scranton, Pennsylvania, and Mechanicville, New York. NS also gains an improved connection to its Pan Am Southern joint venture.
'The D&H South Line integrates perfectly into our 22-state rail system', said NS President & CEO James A Squires. 'Our acquisition will make NS a more competitive transportation option between Pennsylvania, New York and New England.'