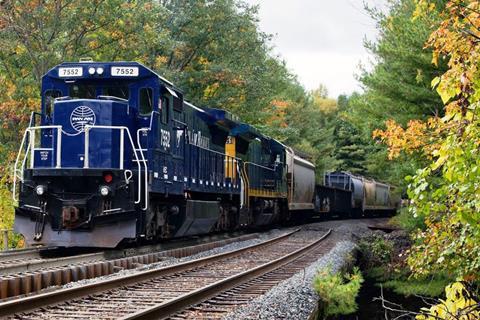 USA: National passenger operator Amtrak has raised concerns over the proposed acquisition of New England regional railroad Pan Am Railways by CSX Corp.
CSX signed a definitive agreement in December 2020 to acquire the 1 900 km Massachussetts-based freight carrier, which had been put up for sale by its private owners, along with a partial interest in the 960 km Pan Am Southern route operated jointly with Norfolk Southern.
According to Amtrak CEO Bill Flynn, the acquisition as currently proposed 'represents a significant threat to the American travelling public which relies on Amtrak and our state partners to deliver frequent, reliable and sustainable inter-city passenger rail service'.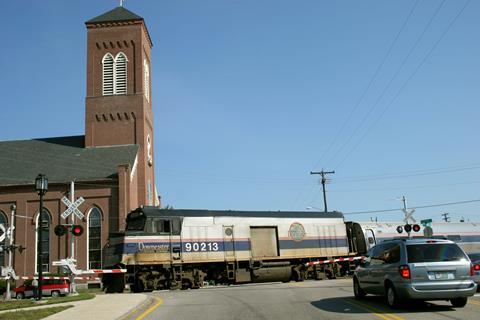 'Unfortunately, we believe the proposed merger, in its proposed form, will negatively impact current passenger train service and future routes in Massachusetts and Northern New England that are identified in the Amtrak Corridor Vision', Flynn explained on June 4. 'Our goal, as outlined in the vision, is to provide new rail service to over 160 more communities and 20 million more passengers annually by 2035.'
Noting that its goals aligned with the Biden administration's infrastructure investment blueprint, Amtrak said the Surface Transportation Board needed to consider in its review the potential impacts of any merger on achieving this objective.
'Amtrak's primary considerations — as it would be with any railroad acquisition — are simple', Flynn continued. 'First, Amtrak wants to ensure on-time performance of Amtrak trains over any impacted routes. Second, we want to ensure we will have a good partner in seeking to improve and expand existing state-supported and long distance services as well as planned expansions to new routes.
'After reviewing the CSX application, it is clear that the proposed merger, in its current form, will adversely impact the performance of Amtrak trains and threaten future growth opportunities. As the STB evaluates the proposed Pan Am-CSX merger, we urge the board to recognise that inter-city passenger transportation is a critical factor in maintaining and growing rail connections between communities, economic growth, social equity and sustainability.'
Websites
We are not responsible for the content of external sites