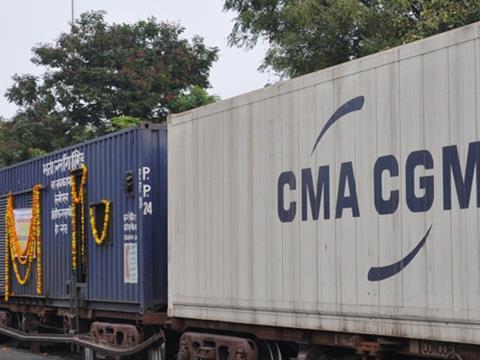 INDIA: South Central Railway has announced the launch of its first refrigerated container service in partnership with Container Corp Of India Ltd.
The inaugural train was flagged off from Sanatnagar Container Depot in Hyderabad on November 7, carrying seven refrigerated containers of pharmaceutical products for export through Jawaharlal Nehru Port near Mumbai.
CONCOR has installed plug-in points at the Sanathnagar container depot, and diesel generators are used to ensure un-interrupted power supplies during transit.
The services will initially run weekly, but demand is expected to grow, attracting traffic from customers including fruit and meat shippers.