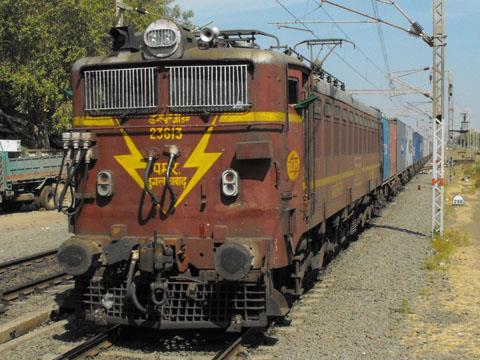 INDIA: The World Bank has approved a US$975m loan towards the 343 km Khurja – Kanpur first phase of the Eastern Dedicated Freight Corridor. Running from Ludhiana to Sonnagar and Dankuni, the 1843 km EDFC is intended to ease congestion on the Delhi – Kolkata axis and achieve a smaller carbon footprint than IR's conventional freight services.
Eastern and Western electrified DFCs suitable for speeds of 100 km/h and 32·5 tonne axleloads are being developed by Dedicated Freight Corridor Corp of India Ltd, a special purpose vehicle created in 2006.
'Implementing the DFC programme will provide India the opportunity to create one of the world's largest freight operations, adopting proven international technologies and approaches which can progressively be extended to other important freight routes throughout the network', said Roberto Zagha, World Bank Country Director, on June 1.
The Coal Ministry has proposed funding the purchase of wagons to accelerate movements of power station coal.