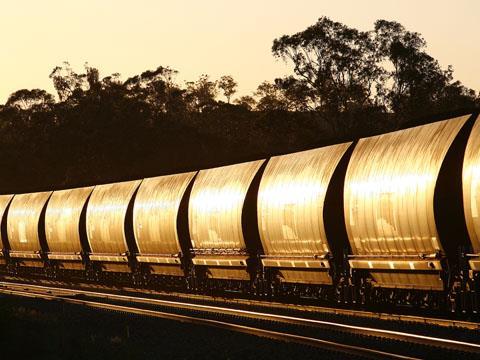 AUSTRALIA: Four 'significant' orders to supply and maintain a total of 38 freight locomotives were announced by UGL Ltd on May 31. The total value of the contracts is A$190m.
Rio Tinto has ordered an unspecified number of GE Evolution locomotives, taking the total number of GE/UGL locomotives ordered for its Pilbara operations to 160. UGL will also supply C44ACi locomotives to QR National and PN Rail, and to expand the Xstrata Coal Australia fleet which is operated by Freightliner Australia in the Hunter Valley area of New South Wales; this order includes an eight-year maintenance support programme.
'We continue to experience strong demand for locomotive rolling stock supported by resources-related investment on both the east and west coasts of Australia', said UGL Managing Director & CEO Richard Leupen. 'A large pipeline of locomotive supply and maintenance opportunities is visible and we expect to participate in a significant proportion of these new opportunities as they are awarded'.