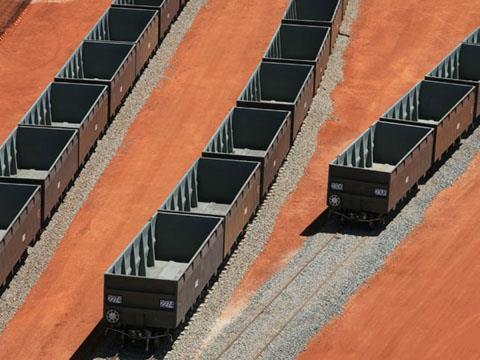 AUSTRALIA: Rolling stock manufacturer UGL Ltd announced a series of locomotive and wagon orders totalling A$250m on November 1.
QR National has placed an A$35m order with UGL for six standard gauge C44ACi locomotives to support its growing iron ore haulage activities in Western Australia, along with 227 wagons. Deliveries will begin in the second half of 2011. QR National currently operates trains in Western Australia for Cliffs Natural Resources and Mount Gibson Mining, and has an agreement to provide Karara Mining with haulage services once production begins.
Rio Tinto has ordered nine GE Evolution locomotives, also for use in Western Australia, and has awarded UGL a five-year servicing and support contract. A similar support contract has been placed by an un-named ore company.
GE has ordered 450 locomotive bogie frames from UGL 'to serve the Commonwealth of Independent States market'.
'Our rail business continues to see clear signs of a recovery in sales enquiries on the back of strengthening resources sector conditions', said UGL Managing Director & CEO Richard Leupen. 'We also anticipate a healthy expansion in our rail business across the 2011 financial year.'