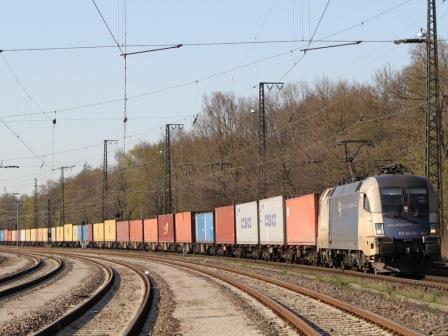 INTERNATIONAL: Express logistics operator UPS announced on June 30 that it was adding a full container load rail option between China and Europe to its portfolio of transport services.
UPS will initially offer rail movement on two routes: Chengdu – Łódź and Zhengzhou – Hamburg. These will be augmented by road feeders 'to connect customers throughout China and Europe'. The company confirmed that it would be buying space on existing trains, but declined to identify the operators. During the initial stage it expects to offer a weekly service on each route.
According to UPS, the rail option will be 'up to 50% faster than ocean freight and up to 70% less costly than air freight'. It cited a recent customer survey which found that 71% of respondents expected 'a moderate to strong shift to lower cost modes' over the next three years.
'Our customers are looking to UPS for ways to achieve their business objectives of reaching new markets and reducing costs', said Vice-President of Ocean Freight & Multimodal Services Keith Andrey. 'We are excited to add a rail option for our customers in one of the world's largest freight lanes to complement our existing ocean and air freight and package capabilities. This gives customers access to a broader transportation portfolio to better meet their business needs.'