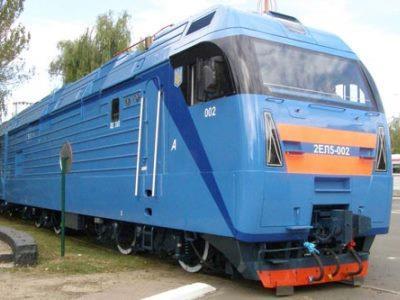 UKRAINE: National railway UZ and Luhanskteplovoz signed a memorandum of understanding on May 16 for the supply of 300 electric locomotives. The order is worth around 12bn hryvnia.
Production is to begin this year, with deliveries scheduled to be completed by the end of 2016.
Luhanskteplovoz's plant should reach production capacity of 100 locomotives per year from 2015, with the help of parent company Transmashholding. About 30% of production will be localised at first, with the proportion rising to 90% for DC locomotives and 65% for AC locomotives by 2015.
The twin-section 2EL5 locomotives for 25 kV AC routes will have microprocessor controls and modern traction equipment, which is expected to reduce energy consumption by up to 13% compared with the VL80 locomotives they will replace. The twin-section 2EL4 will replace VL8, VL10 and VL11 locomotives on 3 kV DC routes.
A depot will be built at Yasinovataya for the new locomotives.