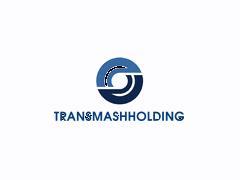 UKRAINE: Transmashholding is to supply state railway UZ with 230 Type 2ES4K electric freight locomotives for 3 kV DC routes and 70 Type 2ES5K locomotives for AC routes.
Last August the government approved a 28·7bn hryvnia renewal programme which would see 509 locomotives ordered in 2012-16. A preliminary agreement was reached for TMH to supply 292 2EL4 locomotives with 80% Ukrainian content, but TMH subsequently sought to transfer production from its diesel-focused Lugansk plant in Ukraine to its Novocherkassk electric locomotive works in Russia.
The firm agreement signed in Kyiv on December 29 will see the twin-section locomotives produced at Novocherkassk, but requires 40% Ukrainian content. The deal is being funded by Russian banks, with deliveries scheduled for 2012-16.
The locomotives will be maintained at new depot facilities to be provided in Yasinovataya near Donetsk.
UZ's Dnieper railway plans to purchase 40 Elmavalmshenebeli VL11M/6 electric locos this year, following from two in 2011. A further 55 locos will be refurbished.