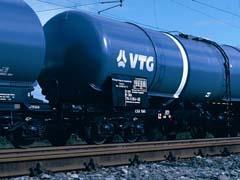 USA: Wagon leasing company VTG announced on December 1 that it has doubled the size of its North American fleet following the acquisition of SC Rail Leasing America Inc. Financial terms were not disclosed.
Formerly a subsidiary of Sumitomo Corp of America, SCRL owns over 2 000 wagons, primarily used to transport bulk materials such as agricultural products, salt, coal and other minerals.
The SCRL operating business is to form part of VTG Rail, formerly the Texas Railcar Leasing Co acquired by VTG AG when it entered the North American market in 2008.
Doubling its North American wagon fleet will enable VTG 'to reinforce our position in the world's largest rail freight market', according to VTG AG CEO Dr Heiko Fischer. 'At the same time, we will be able to enter new customer and market segments and further support our growth'.