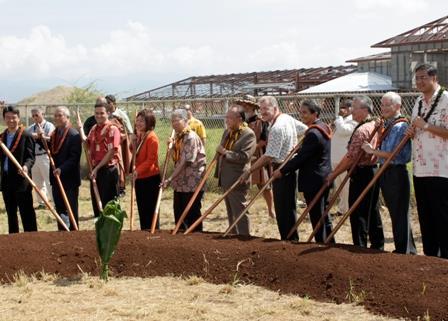 USA: A 90 min ceremony complete with a hula and a traditional Hawaiian blessing marked the official groundbreaking for the 32 km high-capacity light rail line linking East Kapolei with Ala Moana Center on February 22.

State and local officials and supporters from the business community were among the 500 people attending the event, which was held in a tent near the Kapolei terminal under tight security.

Contractors were given the go-ahead to start work after the Federal Transit Authority issued a record of decision, completing the environmental approval process. The $5·5bn elevated line will be built in stages and is now due for completion in 2019.

The scheme has generated controversy over environmental issues and funding concerns; former Hawaii Governor Linda Lingle froze the scheme for months because she feared there would be insufficient local tax revenue to complete the line. The federal government is only providing $1·55bn of the capital cost.

Several construction contracts have already been signed but the type of rolling stock to be used has not yet been selected.