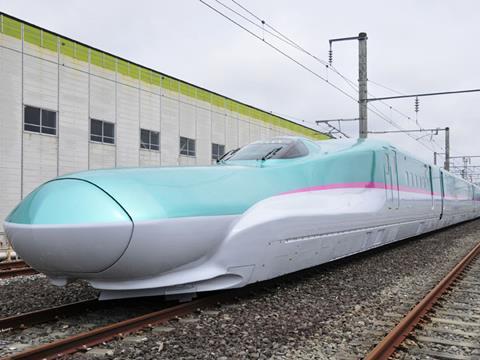 INDIA: A memorandum of understanding agreeing to undertake a joint feasibility study for a Mumbai - Ahmedabad high speed line was signed by the Ministry of Railways and Japan International Cooperation Agency on October 7.
Expected to cost Rs630bn, the line would be around 540 km long and suitable for speeds of 300 to 350 km/h. This could cut journey times to around 3 h, compared to 8 h on the current 492 km route.
In May the Indian and Japanese prime ministers agreed to an equal split of the cost of the ¥500m study, which is expected to take 18 months. Consultants are to be invited to tender shortly, with the aim of work getting underway by the end of the year. The scope would include traffic forecasts, alignment surveys and comparisons of possible technologies.
A joint monitoring committee is to be established, comprising representatives of the Indian and Japanese government bodies.