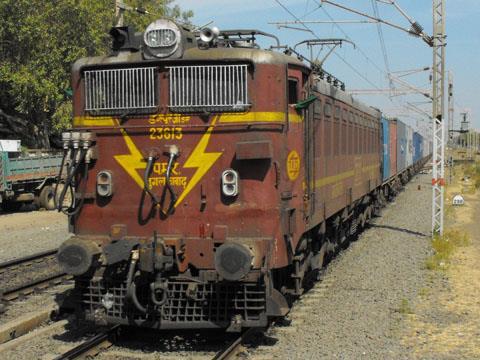 INDIA: Revenue shortfalls and lower investment were the main themes of the Indian Railways budget, presented by Railway Minister Pawan Kumar Bansal on February 26.
The year ending March 2013 saw freight and passenger revenue both fall short of target. Freight revenue was Rs859·76bn, compared with the budgeted Rs893·39bn, reflecting an estimated 1 007 million tonnes of freight carried, against a projected 1 025 million tonnes. At Rs325bn, passenger revenue fell short of the Rs360·73bn target.
Working expenses are still forecast to be Rs844bn, whereas gross traffic receipts have been revised downwards to Rs1 256·8bn from Rs1 325·52bn. Investment in the current fiscal year has consequently been cut from Rs601bn to Rs522·65bn. The 700 km of new lines originally planned has been scaled back to 470 km, and wagon procurement has been cut by 15%.
IR plans spending of Rs633·63bn in 2013-14, with Rs142·6bn allocated to PPP projects. Bansal announced the introduction of 93 new passenger services in 2013-14, including 67 express trains, despite the findings of the Kakodkar committee that the IR network was at capacity.
A 4% increase in freight traffic to 1 047 million tonnes is expected to increase freight revenue by 9% in 2013-14 to Rs935·54bn, implying an increase in freight rates. Passenger numbers are estimated to increase by 5·2%, whereas passenger income is budgeted to be 30% higher at Rs422·1bn.
For full coverage, see the forthcoming April 2013 issue of Railway Gazette International.