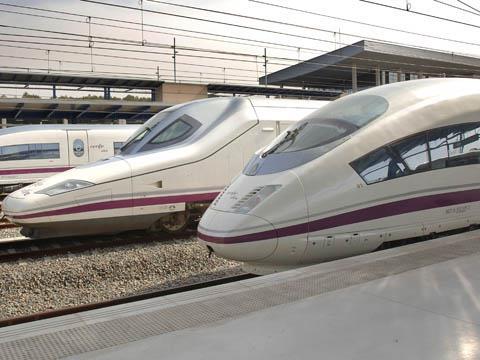 SPAIN: National operator RENFE announced on May 18 that it had received four bids to supply up to 30 high speed trainsets. Following prequalification, bids have been submitted by Alstom Transporte, CAF, Siemens and Patentes Talgo.
The contract covers the supply of 15 trainsets, with an option to acquire a further 15. It will also include maintenance over a period of 30 years, with the possibility of a 10-year extension to match the expected working life of the new fleet.
RENFE says that its new fleet will incorporate 'the latest rolling stock technology', with a maximum speed of 320 km/h while achieving the highest levels of energy efficiency. Wi-fi offering '100% connectivity' will enable passengers to enjoy personalised information and entertainment.
Offering two classes of travel, each trainset will have seats for 'a minimum' of 400 passengers, equipped with a bar/buffet as well as facilities for at-seat catering. The fleet will be '100% accessible', says RENFE.