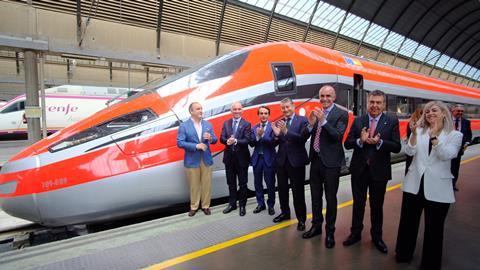 SPAIN: Open access high speed operator Iryo has introduced commercial services from Madrid to Sevilla and Málaga with two return services per day from March 31.
The inaugural run was made from Madrid to Sevilla a day before. The initial services call only at Córdoba, giving an end-to-end journey time of around 2 h 35 min.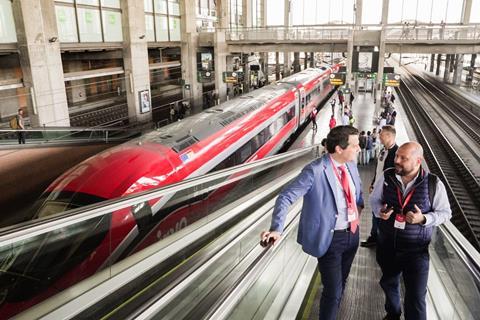 Trains leave Madrid Atocha for Sevilla Santa Justa at 06.55 and 17.55, while services to Málaga depart at 07.55 and 14.55. Return trains leave Sevilla at 10.15 and 21.15, while departure times from Málaga are 11.30 and 20.45.
Iryo plans to gradually increase the services over the coming months. From June 2, six pairs of trains are planned between Madrid and Sevilla and five return trips between Madrid and Málaga. From the same date, two services to Málaga are expected to call at Antequera.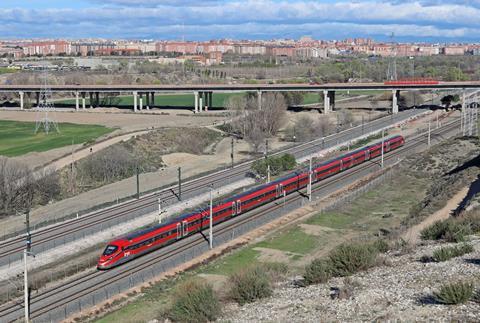 'It is now only 15 days to the 31st anniversary of the first high speed train services between Madrid and Sevilla, so now we are once again making history. Thanks to our work, Iryo has broken the monopoly of rail service provision in Andalucía', said Carlos Bertomeu, President of Iryo. 'We hope to become the preferred mobility option for all those who, for leisure or work purposes, travel to or from Andalucía.'
'The arrival of Iryo in Andalucía is a great boost to sustainable mobility in our province. The Spanish government has led the liberalisation of the passenger rail market, resulting in an increase in services, a greater range of facility provision and a significant reduction in fares', said Isabel Mayo López, representing the regional government of Andalucía.
With the region being a major tourist destination, Iryo is hoping to attract around 2·5 million passengers annually and has taken on a further 60 employees in the province to handle sales, promotions, bookings and operations.
Iryo is run by Operador Ferroviario de Levante, which is now 45% owned by Italian national operator Trenitalia, 31% by València-based Air Nostrum and 24% by infrastructure investment and management group Globalvia.
It launched commercial services from Madrid to Zaragoza and Barcelona on November 25 2022, followed by Madrid to Cuenca and València on December 16.