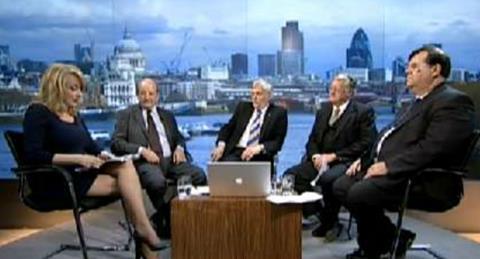 RAILWAY GAZETTE TV: With demand for passenger and freight movement by rail projected to rise significantly over the coming 20 years, infrastructure managers and train operators across Europe are facing the challenge of squeezing extra capacity from busy networks and building new lines despite financial constraints.
Railway Gazette International held its second live debate on Wednesday November 2, which addressed the capacity challenges confronting the European railway industry. The webinar and associated live wavecast comments are now available to
view on our website
.
Moderated by Editor-in-Chief Chris Jackson, the webinar comprised Elaine Holt, Chairman of UK inter-city operator East Coast, Lord Tony Berkeley, Chairman of the Rail Freight Group and a past President of the European Rail Freight Association, William Barter, a Fellow of the Institution of Railway Operators, and Ted Stephens, Rail & Transit Solutions Executive at Bentley Systems.
Key discussion points centred on finding the right balance between competing rail users, especially balancing the demand from freight and passenger operators. Whilst Lord Berkeley expressed concern about the marginalisation of freight at busy nodes, Holt responded that the prospect of pathing more freight trains over the London – Edinburgh East Coast Main Line 'fills me with horror, to be quite frank'.
The panel recognised the importance of grouping services by speed to make best use of capacity, but agreed that this added to the difficulty of serving intermediate market. The speakers were doubtful about the extent to which ETCS and other advanced train control technologies could enhance capacity, although Barter saw real potential for equipping the congested North London Line to improve loadings and help to manage the flow of intermodal freight and high-frequency commuter services.
Automated condition monitoring and data analysis were advocated by Stephens as a means of ensuring maintenance becomes more efficient and possessions minimised, with train-borne measuring equipment offering particular benefits. 'You don't need to be on the track to monitor its condition — the railway needs to move towards this technology', Stephens recommended.