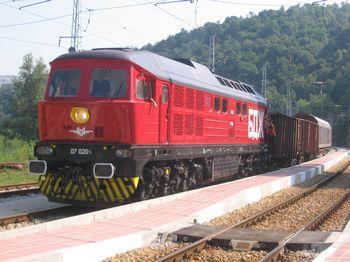 BULGARIA: A centralised traffic control centre has been opened in Plovdiv, marking the latest stage in the long-running modernisation of the main line to Svilengrad, close to the Turkish border.
At an inauguration ceremony on July 10, Transport Minister Ivaylo Moskovski said the dispatch facility was the first of its kind on the country. It was constructed as part of an €38·6m turnkey contract awarded by infrastructure manager NRIC to a consortium of Alcatel-Lucent and Thales Austria. The turnkey agreement covers installation of integrated telecoms, signalling and traffic supervision equipment, and ETCS Level 1 train control over the 143 km route. Line speed will be raised to 160 km/h throughout.
Modernisation and electrification work is continuing over the 19 km between Svilengrad and the Turkish border as well as between the Serbian city of Nis and the Bulgarian border. Subsequent completion of the Marmaray tunnel in Istanbul would then give an electrified through route between eastern Turkey and central Europe, part of EU Pan-European Corridor X.