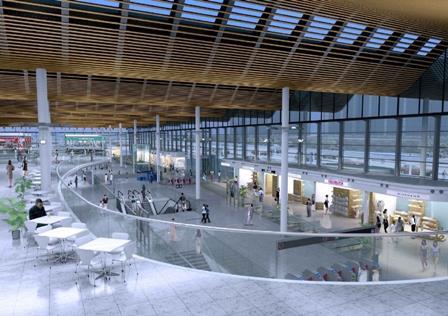 CHINA: Atkins has released its preliminary designs for the new station to be built at Hung Hom as part of the Shatin – Central Link project. When SCL is completed in 2019, Hung Hom will become a key interchange to East Rail and West Rail services on MTR's north-south and east-west corridors.

In March 2009 Atkins was awarded a contract to carry out the preliminary design of the North-South Line, which involves a 6 km extension of East Rail from Hung Hom across the harbour to Exhibition and Admiralty.

The existing East Rail tracks south of Mong Kok East will be re-aligned to allow trains to run into the SCL station at Hung Hom. Further modifications will be required to the existing line as NSL will be operated by nine-car trains instead of the current 12-car East Rail trains. The section from Hung Hom to Admiralty will be entirely underground; Atkins is now starting work on the detailed design of Hung Hom station's running tunnels.

Atkins is also part of the team appointed to carry out the preliminary design of the 57 km East-West Line, to be worked by eight-car West Rail trains. This project involves an 11 km extension of West Rail from Hung Hom to join the Ma On Shan Line at Tai Wai.