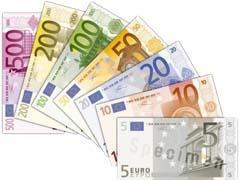 SOUTH KOREA: Thales has been awarded a €40m contract to supply Seltrac CBTC for Incheon metro Line 2 by the Hyundai-led consortium responsible for the E&M works.
The 30 km east-west Line 2 will run mainly underground from Oryu-dong in Seo-gu to Incheon Grand Park in Namdong-gu, with 27 stations. Interchanges will be provided with the AREX airport express at Geomam, Seoul metro Line 1 at Juan and Incheon's north-south Line 1 at Incheon City Hall.
In February 2009 Hyundai Rotem, POSCO E&C, LS Industrial System and SK C&C received a 600bn won turnkey contract from the Incheon Metropolitan City administration to supply signalling, telecoms, power supplies, maintenance facilities, track, platform screen doors and 37 two-car trains for Line 2. The driverless line is due to open in August 2014, in time for the Asian Olympic Games in September.
Seltrac CBTC provides full moving-block train control for unattended train operation, using free-space radio for data communications between the trains and lineside equipment. It will also supervise interfaces with subsystems including passenger information, SCADA and platform screen doors.
Thales has also supplied signalling for other lines in South Korea, including Korail's Bundang Line and the Sin Bundang Line in the Seoul region, and the Busan – Gimhae automated light metro.