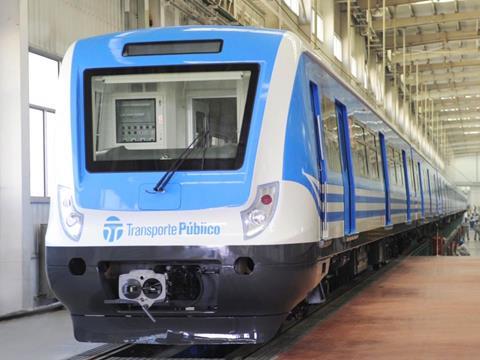 ARGENTINA: Alstom announced on August 22 that it had signed its first contract to supply main line signalling equipment in Argentina, a €10m deal to renew electro-mechanical interlockings at Marcos Paz, General Las Heras, Empalme Lobos and Lobos on the Sarmiento commuter route in Buenos Aires.
As subcontractor to Constructora POSE, Alstom will be responsible for system design and the supply of equipment including vital relays, track circuits, point machines and level crossing equipment. It will also undertake supervision and system commissioning for the project which is expected to take 30 months to complete.

Resignalling on the Sarmiento route is being undertaken by infrastructure authority Trenes Argentinos Infraestructura as part of the programme to install Automatic Train Stop on the Buenos Aires commuter network.

Alstom has been active in Argentina since 1993, supplying signalling for the Buenos Aires metro network and undertaking rolling stock refurbishment. 'We look forward to more opportunities to offer our experience and technology to the Argentine transport system', said Michel Boccaccio, Senior Vice-President of Alstom in Latin America.