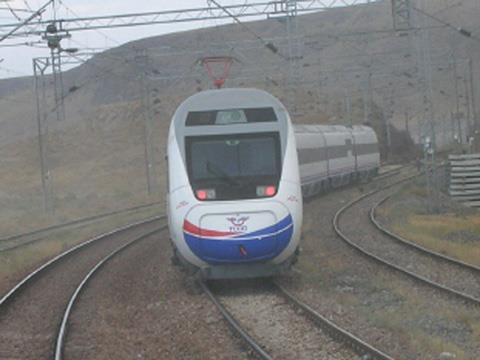 TURKEY: A contract for the construction of the first stage of a planned Ankara - Izmir line suitable for 250 km/h running was signed by Minister of Transport Binali Yildirim and a consortium of Sigma, Burkay, Makimsan and YDA on June 11.
The TL700m contract covers 167 km of new line between Afyonkarahisa and a junction with the existing Ankara - Konya line at Kocahaccili.
This segment forms the first phase of a three-stage TL4bn project to complete a 624 km fast line linking Ankara with Izmir via Usak. On completion this will cut journey times between the cities from an uncompetitive 14 h by the existing 825 km rail route or more than 8 h by road to 3 h 30 min by fast train.