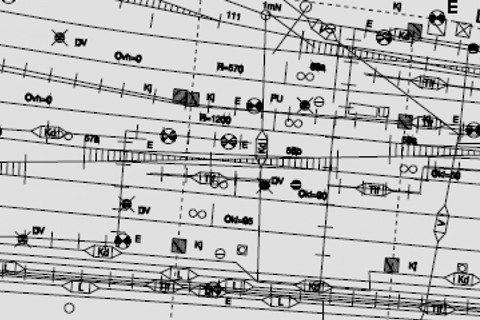 DENMARK: Infrastructure manager Banedanmark has asked for help to automate the digitisation of more than 10 000 paper-based records of its electrical networks.
The aim is to comply with legislation requiring electrical network owners to digitise their records, and to make it easier for contractors to access information about cable locations.
'We have been told from several sides that this task must be solved manually', said project manager Dorte Winther. 'We would like to challenge that. We hope that there are new and innovative methods for automated conversion.'
Ideas should be submitted by December 15, and the best answers are to be announced on January 22.