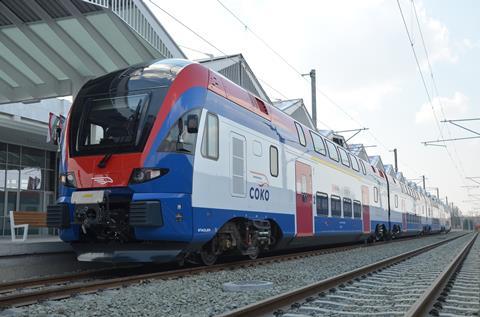 SERBIA: Serbian President Aleksandar Vučić and Hungarian Prime Minister Viktor Orban attended a ceremony on March 19 to mark the completion of the modernisation of the 77·6 km Beograd – Novi Sad route, and the launch of 200 km/h inter-city services on this section of the Beograd – Budapest corridor.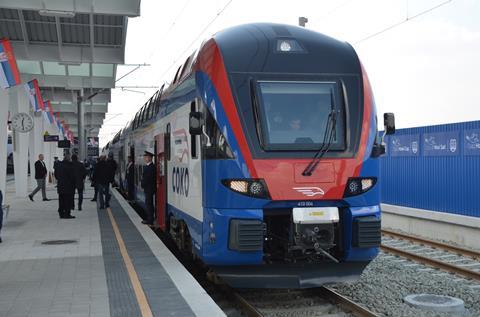 The reconstruction work was financed by the Serbian government and Russian and Chinese loans, with work undertaken by China Railway International, China Communications & Construction Co and RZD International.
The 41·4 km section of the route between Batajnica and Karlovački Vinogradi is suitable for 200 km/h operation, with the rest of the route suitable for 100 or 160 km/h.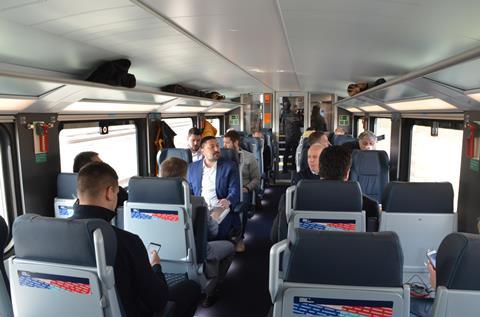 There will be 18 trains each way per day between Beograd and Novi Sad. This will include five inter-city services branded Soko ('falcon') operated using Stadler Kiss double-deck EMUs with a maximum speed of 200 km/h. These will make one stop in Novi Beograd and offer a journey time of 36 min. Regio-Express and Regio services operated using 160 km/h Stadler Flirt EMUs will make more stops and offer journey times of between 49 and 57 min.
Freight traffic between Beograd and Novi Sad is expected to begin using the upgraded line in two to three months. At present freight is being routed over the single track and non-electrified Pančevo – Orlovat Stajalište – Novi Sad line, or via Croatia, with the Šid border crossing currently proving a bottleneck.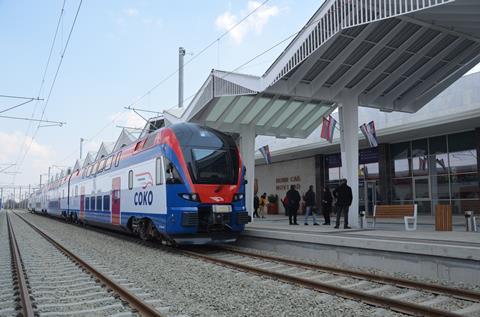 Main works for the three-year, US$1·2bn upgrading of the 108·2 km section of the Beograd – Budapest corridor between Novi Sad and Kelebia on the Hungarian border is scheduled to start in April, financed by a Chinese loan.
Freight traffic will be routed on the Novi Sad – Bogojevo – Sombor – Subotica and Pančevo - Zrenjanin – Senta – Subotica routes during this work.
Double-tracking of the 163 km Hungarian section of the Budapest – Beograd corridor began in October 2021. The modernisation of the full international corridor is to be completed by 2025, Orbán said. Vučić added that the upgrading of the corridor would 'bring Serbs and Hungarians closer together', with 'Budapest linked to Beograd in 2 to 2½ h'.