PORTUGAL: The 11 km link between Elvas and Caia on the border with Spain near Badajoz was reopened in late January, following an investment of €20·4m.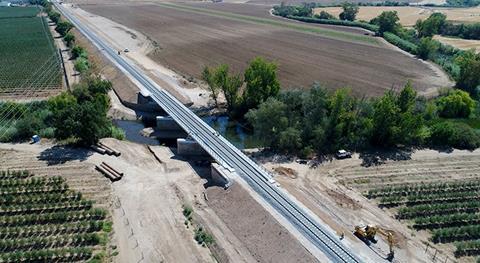 Much of the rehabilitation work was done by Teixeira Duarte under a €15m contract. Elvas station has been remodelled so that 750 m long freight trains can be handled, passenger and operational facilities refurbished, platforms raised and step-free access provided.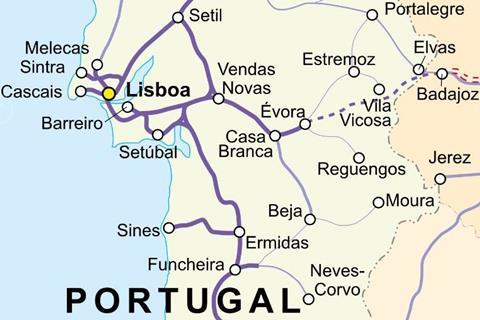 Embankments and cuttings have been reinforced and stabilised, and track drainage improved. The decking and piers have been replaced on bridges crossing rivers at Caiola and Caia, and four level crossings have been removed. Provision has been made for future electrification, and installation of ETCS lineside equipment and GSM-R.
Reopening of the link to the border is the latest element of the South International Corridor to be completed. It complements electrification of the Mérida - Puertollano line in Spain and construction of an 80 km cut-off between Évora and Elvas.
Together these will eventually form a through route between the Portuguese port of Sines and Lisboa to destinations in Spain via Badajoz.