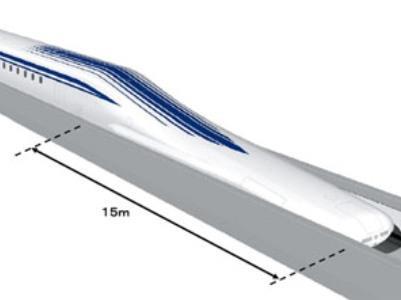 JAPAN: JR Central has identified potential sites for intermediate stations on the proposed Chuo maglev route between Tokyo and Osaka, although these are subject to further investigation and environmental assessment.
Early proposals had envisaged that the line would have stations only at Shinagawa in Tokyo, Nagoya and Shin-Osaka. However, local authorities along the route have been pressing the railway to provide intermediate stations to stimulate their local economies. Although JR Central has now agreed to consider various sites, it is expected to ask the local authorities to fund the stations, as happened with locally-requested stations along the Tokaido Shinkansen. The final decision on any cost sharing will depend on negotiations with the Ministry of Land, Infrastructure, Transport & Tourism.
Each of the sites announced on June 7 is about 5 km in diameter, with the exact locations to be identified following the environmental assessment. Potential stops on the initial section between Tokyo and Nagoya could be located at Sagamihara or Hashimoto in Kanagawa prefecture; Kofu, Chuo or Showacho in Yamanashi prefecture and western Nakatsugawa in Gifu prefecture. A site in Nagano prefecture is to be announced after discussions with the municipalities.
With the route passing through the Southern Japanese Alps, much of the line will be in tunnel between Shinagawa and Sagamihara and through populated regions in Aichi prefecture. However, JR Central hopes that all of the stations will be built above ground, apart from Sagamihara. It estimates the construction costs at about ¥200bn for an underground station, compared with ¥35bn for a surface or elevated structure.