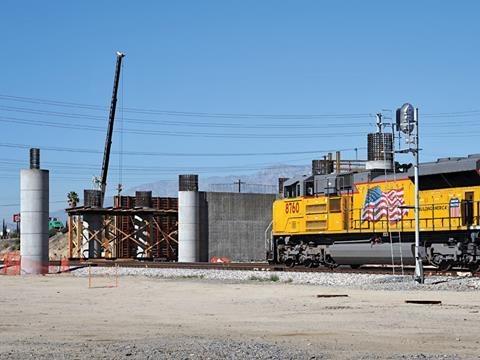 USA: The Colton Flyover is under construction at the city of Colton in California to eliminate a flat crossing between Union Pacific and BNSF tracks. The crossing has been an operational problem since it opened in 1882.
Around 2·4 km of Union Pacific's El Paso to Los Angeles route is being elevated to cross 8 m above the BNSF. Funding is provided by federal and state sources, as well as the two railways.
The main contractor is Skanska, with completion scheduled for 2013.