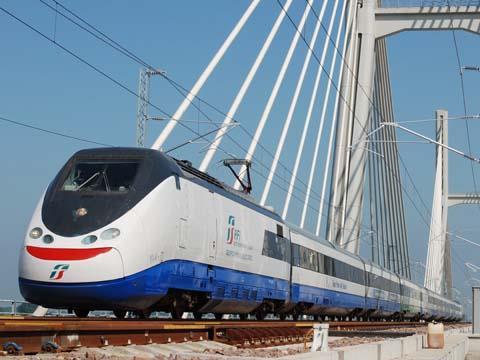 ITALY: Infrastructure manager RFI has awarded a €2bn design and build contract for a consortium of Webuild (60%) Ghella (20%) and Impresa Pizzarotti (20%) to build the Battipaglia – Romagnano section of the Salerno – Reggio Calabria high speed line.
The project is to be financed through the EU's Recovery and Resilience Fund.
Lot 1A of the contract announced on May 12 covers construction of a 35 km long route for 300 km/h operation. No less than 18 km of the alignment would be in tunnels with 6 km on viaducts.
A connection between the high speed line and the conventional network would be built at Romagnano so that high speed services could continue to Potenza, Metaponto and Taranto.
Future phases of the line are currently out to tender, with procurement of civil works for the Cosenza – Paola/San Lucido section expected to start in early summer according to RFI. The future Romagnano – Buonabitacolo and Buonabitacolo – Praia A Mare sections are subject to ongoing feasibility studies.
The Salerno – Reggio Calabria route forms part of the EU's Scandinavian – Mediterranean TEN-T Corridor.