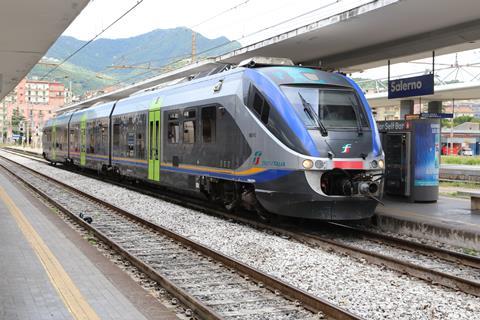 ITALY: Infrastructure manager RFI has awarded a design and build contract for a 9 km extension of the Salerno suburban rail service to serve Salerno Costa D'Amalfi Airport.
This will involve the construction of a single-track electrified line dedicated to the suburban service alongside the existing Salerno – Battipaglia line between Stadio Arechi and the airport, with four new stations.
The €170m contract announced on July 28 has been awarded to a joint venture of Eteria Consorzio Stabile Scarl, RCM Costruzioni, Brancaccio Costruzioni and GCF Generale Costruzioni Ferroviarie.
The European Union's Recovery & Resilience Fund is covering €70m of the cost and completion is expected by the end of 2026.