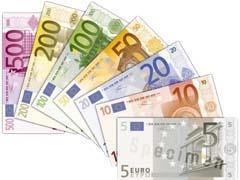 DENMARK: Infrastructure manager Banedanmark signed two contracts on January 31 covering the installation of ETCS infrastructure across its entire main line network as part of its DKr18bn Signalling Programme. The Fjernbane West and East contracts have a total value of DKr5·8bn.
Banedanmark had announced in December the preferred bidders for both contracts, following a competitive procurement process which attracted six bids from major suppliers. A consortium of Thales and Balfour Beatty Rail will undertake the western contract covering Jylland, whilst Alstom will equip the eastern half of the network. Both groups have signed agreements to step in and take over the other contract if one of the suppliers were unable to complete its task.
Alstom has subsequently been selected as preferred bidder for the ETCS onboard systems contract as well. Last year Siemens was awarded the fourth main contract covering the supply and installation of a complete CBTC package for the København S-bane network.
'Banedanmark's choice of suppliers for the signalling on the Fjernbane marks an important step towards a modern railway in Denmark', said Transport Minister, Henrik Dam Kristensen. 'The replacement of the old signals will reduce the number of delayed trains, permit higher speeds and bring shorter travel times for passengers. At the same time it will pave the way for electrification of the railway, which is a high priority for the coming years'.
The programme will see all legacy signalling on the main line network replaced with ETCS Level 2 by 2021. The two Fjernbane contracts both envisage pilot routes being converted by 2018. These pilots on the Frederikshavn - Langa route in Jylland and Roskilde – Næstved – Køge in Sjaelland would precede a phased rollout over the following three years. The S-bane CBTC is now also expected to go live in 2018, two years ahead of the original schedule.