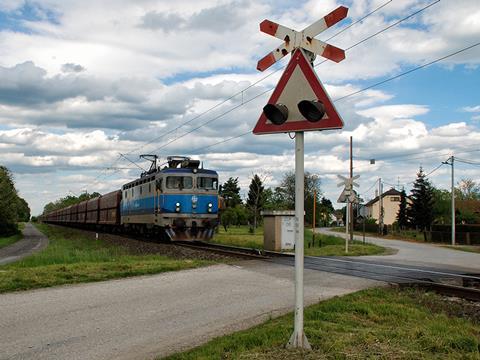 CROATIA: A contract for the modernisation and double-tracking of the 38·2 km Dugo Selo – Križevci section of the route from Zagreb to the border with Hungary was signed by HŽ Infrastruktura and a consortium of DIV, Dalekovod and Zagreb Montaža on April 29.
The EU is to cover 85% of the cost of the project, which includes double-tracking, six new and seven rebuilt bridges, and the replacement of 17 road and two pedestrian crossings with 11 road overbridges, one road underbridge and six pedestrian subways. Substations and signalling equipment will also be modernised. Completion is planned for late 2019, and will reduce the journey time for non-stop passenger services from 30 min to 18 min.
The consortium's bid of €165m had come in significantly lower than the €202m which the infrastructure manager had estimated. The consortium was named preferred bidder in October, but formal award of the contract was delayed by appeals which were finally rejected on April 8.