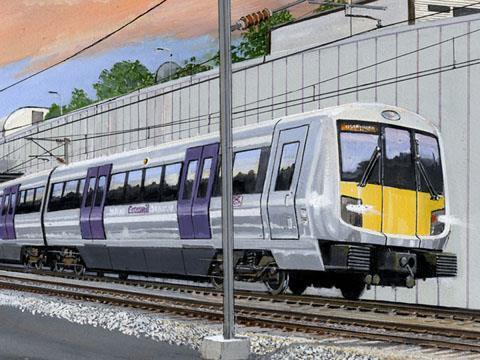 UK: Preferred bidders for the two final tunnelling contracts on London's Crossrail project were announced by project promoter Crossrail Ltd on April 7. Covering construction of the Thames Tunnel between North Woolwich and Plumstead and refurbishment of the Connaught Tunnel under the former Royal Docks, the two contracts are valued at around £225m in total.
A joint venture of Hochtief Construction and J Murphy & Sons has been selected for contract C310 covering the Thames Tunnel, which comprises 3 km of twin bores. Contract C315 for the Connaught Tunnel refurbishment has been awarded to Vinci Construction UK Ltd.
In addition, Morgan Sindall (Infrastructure) Ltd has been selected for Contract C350 covering construction of the tunnel portal at Pudding Mill Lane, near Stratford, where Crossrail will join the Great Eastern Main Line. Work on this portal is expected to get underway in mid-2011.
With contracts now awarded for all 21 km of twin-bore tunnels at a combined cost of around £1·5bn, Crossrail says 'tunnelling activity will commence in late 2011', and the first tunnel boring machines will start the drive from the Royal Oak portal to Farringdon in spring 2012. The manufacturers of the seven TBMs required are due to be announced shortly.
With the timescale for construction modified as part of the government's Comprehensive Spending Review last year, the central section will now be completed in 2018 rather than 2017. Crossrail expects to see services begin running on the central section by 'late 2018', followed by 'a phased introduction' on the rest of the route.
As well as announcing the tunnelling contracts, Crossrail Ltd confirmed that it had 'now implemented a new integrated delivery structure' which would 'ensure that Crossrail is delivered as cost-effectively and efficiently as possible'. This will see Crossrail Ltd, its Project Delivery Partner Bechtel and Programme Partner Transcend 'working together as one organisation to ensure there are no gaps or overlaps, and that each job is only done once'.
Insisting that 'both Bechtel and Transcend will continue to play leading roles in the delivery of Crossrail', the company said the integrated structure 'firmly places responsibility for construction progress, along with the management of project risks that could affect delivery, on our private sector contractors who are best able to deal with it.' The change would increase the incentive 'for the private sector' to deliver the project 'on time and within budget'.