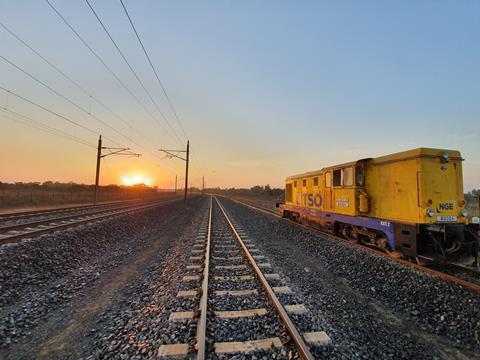 SENEGAL: Reconstruction of the metre-gauge freight railway through the suburbs of Dakar has been successfully completed, despite the constraints imposed by new working arrangements to protect against coronavirus.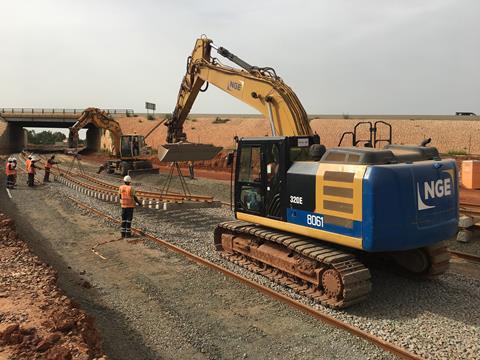 The electrified 1 435 mm gauge TER express rail link to the capital's Blaise Diagne International Airport is being built alongside the existing Dakar – Bamako railway connecting Senegal and Mali from Dakar's central station to a point beyond Diamniado, where the airport spur diverges. This required reconstruction of the freight tracks on a modified alignment.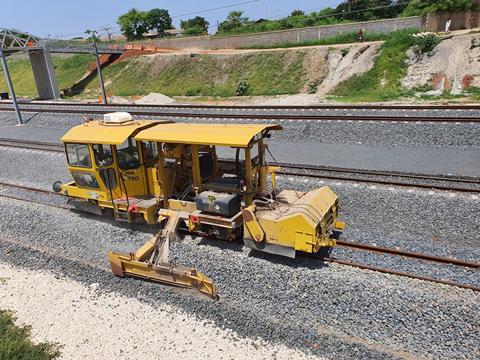 Acting on behalf of the Ministry of Infrastructure, Land Transport & a Better-Connected Nation, Senegal's national agency for investment promotion and major projects APIX awarded the freight line contract to a TSO-led consortium including NGE Contracting, CIM and CDE. The two-year project required the laying of 51 km of new track, including 5 700 tonnes of rail, 86 000 sleepers, 23 turnouts and crossovers, and 150 000 tonnes of ballast.
In conjunction with the government's plans to modernise the Dakar – Tambacounda section of the main line, which is due to be completed by 2022, the upgraded freight line is expected to support economic development across the country, particularly the agricultural sector and increased mineral production in eastern Senegal. Reconstruction of the Dakar – Diamniado section should improve reliability and reduce the risk of derailments, as well as providing capacity for the expected increase in traffic.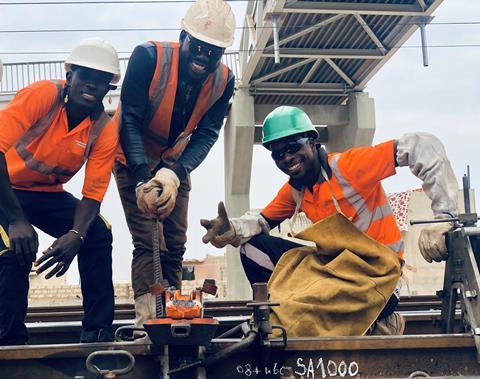 Applying processes proven in France and around the world, TSO brought in much of its own equipment to undertake the work, including a new rail welding unit, ballast wagons, a tamper and other on-track plant. Technical preparations, procurement and supply chain management were retained in-house, while the consortium recruited and trained around 160 local staff to assist with delivery.
'This project has been a human, logistical and technical challenge that we have successfully met in an on-site environment with high levels of parallel working', explained NGE Group's Country Manager for Senegal, Sylvain Peltier. 'Our success has been achieved thanks to the commitment shown by all our team, especially given the health concerns of recent weeks, which highlighted their responsiveness and their ability to adapt working methods. The strict enforcement of personal protective measures allowed the work to be completed under conditions that guaranteed the safety of everyone working on the project.'