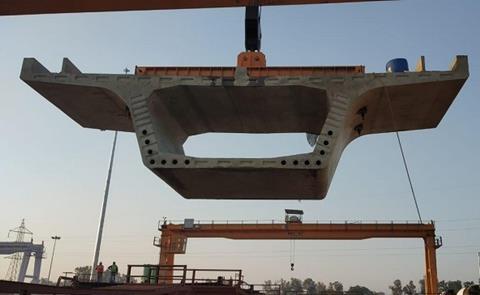 INDIA: The government of Uttar Pradesh has allocated Rs9bn for construction of the Delhi – Ghaziabad – Meerut regional express route in the state budget presented on February 18. This follows an allocation of Rs24·9bn in the national budget.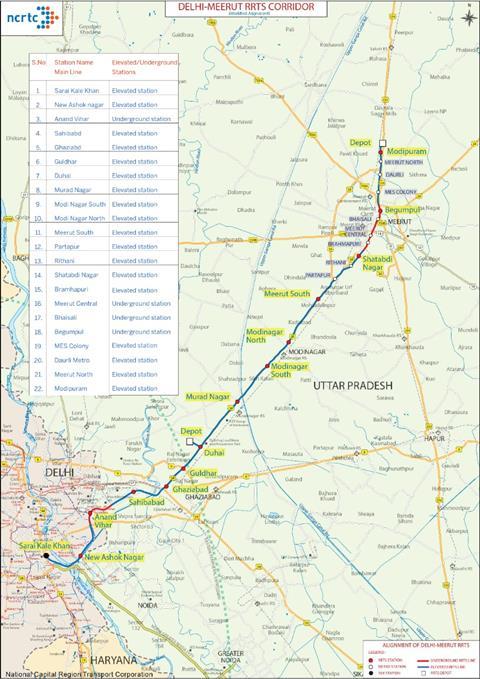 The 82 km line connecting Delhi with satellite towns in the National Capital Region is being designed for a maximum speed of 180 km/h, with 1 676 mm gauge 25 kV AC electric multiple-units running at up to 160 km/h in service to give an end-to-end journey time of under 60 min.
The Regional Rapid Transit System project is being managed by the National Capital Region Transport Corp joint venture of the national government (50%) and the state governments of Haryana, NCT Delhi, Uttar Pradesh and Rajasthan (12·5% each), under the administrative control of the Ministry of Housing & Urban Affairs.
Prime Minister Narendra Modi laid the foundation stone on March 8 2019. NCRTC said work was now 'in full swing' on the 17 km priority section between Sahibabad, Ghaziabad, Guldhar and Duhai which is scheduled to open in March 2023. Initial works are underway on other sections of the line.
Tenders have been called for preparatory works between Sarai Kale Khan and Anand Vihar, design and boring of the New Ashok Nagar – Sahibabad tunnels and detailed design of the Sarai Kale Khan – New Ashok Nagar section as well as the depot at Jungpura in New Delhi.