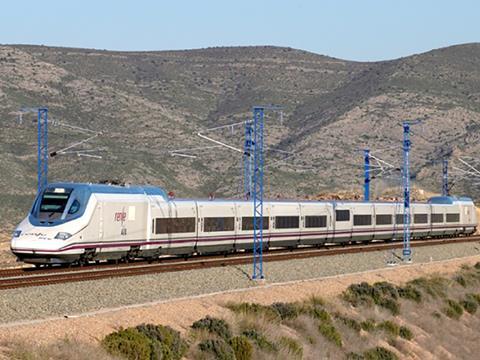 SPAIN: Alstom's Atlas ETCS Level 2 equipment has been commissioned on the 163 km Valladolid – León high speed line, which opened in September 2015.
ETCS and GSM-R have been rolled out as part of a signalling, train control and telecoms upgrading programme which is being undertaken by a consortium of Alstom, Bombardier Transportation and Indra under a contract awarded by infrastructure manager ADIF Alta Velocidad in 2014. This includes 20 years of maintenance.
Alstom said the deployment would enable the maximum speed on the route to be increased from 200 km/h to 300 km/h, as well as increasing safety and availability.
'This is the second ETCS Level 2 signalling system commissioned in Spain, after the one installed on the new Albacete – Alacant high speed line, where Alstom was also the consortium leader', said Antonio Moreno, Managing Director of Alstom in Spain, on July 15.