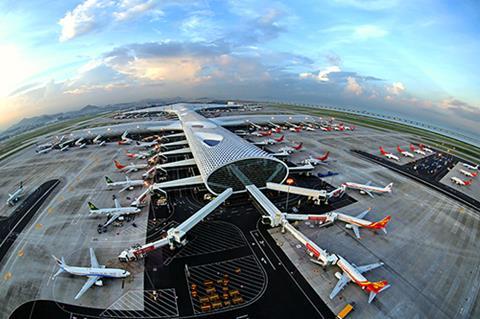 CHINA: The 74 km central section of the 140 km/h Guangzhou – Shenzhen inter-city railway opened on December 15.
The new infrastructure starts at Xintang Bei station in the east of Guangzhou and runs to Shenzhen airport in the west of the Shenzhen urban area, via Dongguan and Humen.
There are 37 services a day operated using a fleet of CRH6A trainsets, with a journey time of 53 min to the airport.
Of these services, 33 start closer to the city centre at Guangzhou Dong station, offering a journey time of 1 h 11 min to the airport.