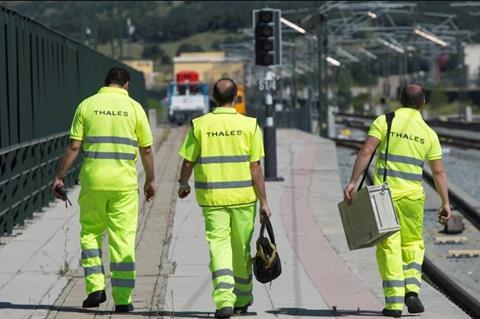 SPAIN: Infrastructure manager ADIF has awarded Thales a €68·8m contract to continue to undertake preventive and corrective maintenance of signalling and traffic control systems on the Madrid – Sevilla and Córdoba – Málaga high speed lines for a further 48 months.
Thales now has similar contracts covering signalling and train control systems on more than 2 200 km of the Spanish high speed network.
It has been responsible for signalling on the 470 km Madrid – Sevilla line since it opened in 1992, along with the 21 km La Sagra – Toledo branch added in 2005 and Córdoba – Málaga in 2007.